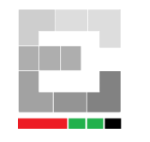 E-NAMTILA
The Syrian Electronic Academic Database Why publish with E-NAMTILA
E-NAMTILA is the first independent online academic publishing agency in Syria
There are many benefits for sharing your valuable works through our media
Open access
Open access policy increases the presence of your research and allows other professionals to know your work better. In other words, your published works well reach a wider specialized audience.
Open access is one of our major goals. Learn more about E-NAMTILA goals here
Fast publishing
E-NAMTILA adopted a modern rigorous peer review system with rapid outputs. Your work was never handled more efficiently before due to the cutting edge technology that we have incorporated into our working system.

We always strive to maintain a rapid publishing workflow while maintaining our publication ethics
No publication fees
Publishing in any of E-NAMTILA media is currently free of charge. This means that there are no submission, handling, or publishing fees required from the authors.
Other support options and offers will be announced through our program PYRACUBE
Recent articles from DYSONA - Applied Science
Recent articles from DYSONA - Life Science
Listing indexing and abstracting